Head Extreme S 2.0 Racquet Review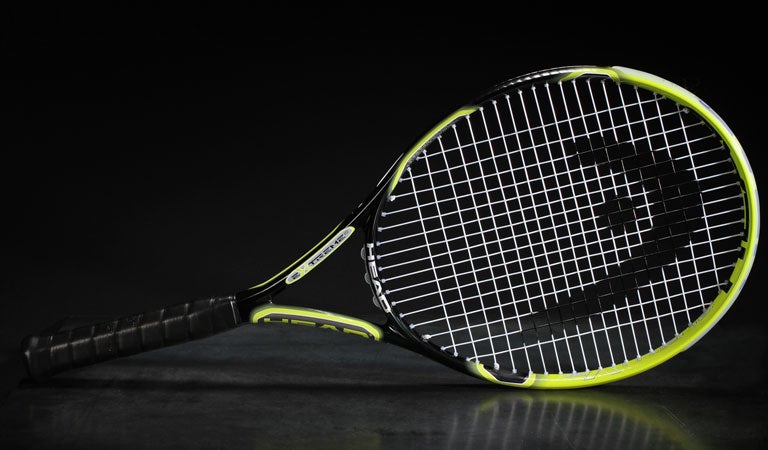 Head Extreme S 2.0 Scores
Comfort
81
Touch/Feel
78
Serves
78
Groundstrokes
80
Returns
81
Slice
79
Topspin
81
Volleys
79
Overall
80
Upsides
Maneuverability
Spin potential
Comfort
Feel
Downsides
Nothing we could agree on
Summary
Maneuverability was a word that appeared multiple times when the playtesters were describing the Head YOUTEK IG Extreme S 2.0. Whether it was hitting groundstrokes, returning serve or volleying, this racquet's maneuverability was enjoyed and praised by all. Comfort was also high, and although there were some issues with stability on certain shots, the general feel off both wings was enjoyable. It was easy to create spin, and despite a lack of power on certain shots, the playtesters felt like they could be aggressive with the Extreme S 2.0. Touch, feel and maneuverability scored high marks at net, and a crisp response showed that the stability was a little better on volleys. Overall, the stability and power issues did nothing to deter our testers from enjoying the feel, comfort and general level of play from the Head YOUTEK IG Extreme S 2.0.
Groundstrokes - Score: 80
Our playtesters unanimously agreed that the maneuverability, lightweight feel and spin production made the Extreme S 2.0 enjoyable from the baseline. Noticing the weight and stability, and enjoying the all-round feel, was Chris. He said, "I was really surprised at how solid and comfortable this racquet felt off the ground considering how light it is. I think Head nailed the balance on this one, putting just enough weight in the head of the racquet to keep it feeling solid. Even when the hitting got heavy the racquet was stable enough for me to drive the ball back with aggression. On my forehand I found it to feel very maneuverable. I was taking a big swing at the ball and was happy with the amount of spin I was finding. The racquet felt very topspin friendly, and I could roll angles and hit a consistent and deep topspin shot. I would have liked a little more mass to drive through the ball on slice shots, and I found I had to do some additional work to knife the ball away."
Tiffani loved the maneuverability and control, saying, "This racquet is pretty light and swings easily, and that translated into good pace and topspin when I needed it. Surprisingly, the large (and round) headsize was not an issue for me. I loved how early I could take the ball. I was able to hit with depth, but I actually enjoyed getting crafty and hitting sharp angles. One of the drawbacks of the lightweight was some torsional instability when I caught the ball on the outer edges of the sweetspot. Though there was pace, I didn't find it powerful. With previous versions of the Extreme I struggled with comfort. Not here. Even on slight mishits the racquet was comfortable on my arm when strung with V-Twist in the mains and Volkl Cyclone in the crosses."
Noticing the generous sweetspot was Karly. "I really enjoyed playing with this racquet at the baseline. The frame was extremely easy to swing, so bringing the racquet around in time to make contact was rarely an issue, which was nice when playing against harder hitters. I was also able to generate a ton of spin -- both slice and topspin. The generous sweetspot, the maneuverability and the spin helped me mix my shots up and bring a little more variety to my game. A downside for me was the feel of the racquet. It felt very muted and was almost too dampened. I thought the racquet played better with a lively string that had a lot of pop rather than a stiffer polyester string."
Like Tiffani, Brittany found the Extreme S 2.0 to be extremely maneuverable and light weight. She said, "It was very easy to get a lot of power from the baseline, although my ball wasn't as heavy as I am used to. I also found the racquet to be extremely comfortable to play with, and I did not need any adjustment period whenever I switched to this racquet. I did notice, however, that the racquet lacked some stability and would twist at times when I was hitting against players who hit heavy groundstrokes with more spin. I found my slice to be about average, as I couldn't get the best cuts and it was tough to keep the ball low."
Volleys - Score: 79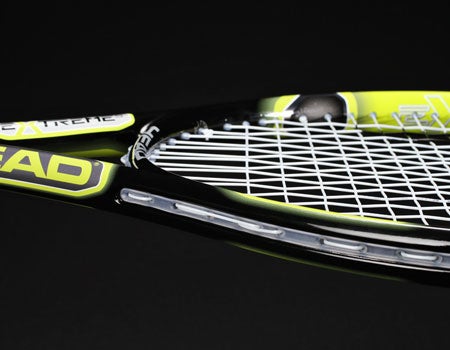 Again, the playtesters were in agreement that the Extreme S 2.0 was enjoyable up at net. Maneuverability and feel stood out on both volleys and overheads. Tiffani continued to enjoy how easy it was to get the racquet around. Finding her reflexes to be great, she said, "The maneuverability once again came into play. The sweetspot was ample, and I could react quickly on volleys or transition to an overhead without any issues. I did wish for more feel when at the net. The hybrid string setup offered loads of comfort but stole away some feel. I tried a full poly setup but there was too much feedback."
Brittany found more stability at net and liked her touch with this racquet, saying, "This racquet was fun up at net. The maneuverability allowed me to put volleys away with ease. I actually thought the stability was slightly better up at net as I was able to block volleys back with control. My favorite volley to hit was actually a low half volley, and I was very successful picking up balls below the waist."
"This was a very fast and maneuverable racquet at net," said Chris. "I liked the crisp response, and I got the sense my volleys were snapping off the stringbed with good speed and accuracy. The racquet felt very comfortable even when strung up with a full bed of poly. There was a soft feel to the stringbed, which I thought complemented the crisp response of the frame very well."
Karly found her zone with the Extreme S 2.0 at net. She said, "My favorite shots to hit with this racquet were volleys and overheads. I thought the racquet had good touch and feel, but I was especially pleased with the racquet's large sweetspot. If I hit off-center volleys the racquet still had good feel and there was enough pop on my shots. I had a good combination of control and power, and the maneuverability was an added bonus."
Serves - Score: 78
The spin and comfort were appreciated, but while some playtesters liked the power level, others felt it was a little low. Brittany loved how easy the Head Extreme S 2.0 was to serve with, but wanted more pace. "I had no trouble with racquet head speed. My only complaint would be that I couldn't get as much power as I wanted out of my serve because of the lack of mass. I would find myself putting a lot of effort into my serve without much payback. In addition, I wasn't able to get as much spin on my second serve as I would have liked."
Karly thought this racquet was very user-friendly on serves. She said, "It was very easy to swing, and I had good power and control. I didn't have to put much effort into hitting powerful serves, and the maneuverability made it easy to change the direction of my serves. However, I did experience some discomfort when serving. I've had wrist issues in the past, and I think the combination of the weight and stiffness irritated my wrist while serving. I think the racquet needed a little more weight added to the top of the frame to make it more comfortable on my serves."
Tiffani also struggled to generate enough pace on her serve, but she enjoyed the comfort. She said, "A common issue that I have with lighter racquets is not being able to generate much pop on my serve. I like a little bit of weight in my racquet to help it pull through the stroke, giving me more power. The Extreme S had some issues but performed better than other racquets at this weight. I would guess it's because of the head heavy balance. Still, I didn't get a lot of pop. It was comfortable and easy to use, though."
Chris was pleasantly surprised with his serves. He said, "I was hitting with decent pace and getting great spin when serving with this racquet. I think a little more weight would have helped me, but I was still very pleased with the way I served. Considering this racquet is a lot lighter than what I typically like, I was serving with better than expected pace. On spin serves I was getting lots of grab from the open string pattern, and that helped both my slice and topspin serves. The sweetspot felt generous, and I felt like I was serving well with it. I had fun rolling in a spin serve and following it to the net to put away the volley."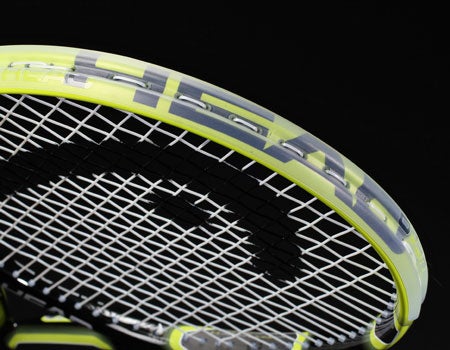 Serve Returns - Score: 81
Despite some stability issues, the players enjoyed how easy it was to get the racquet around and take big cuts at the ball. Karly said, "Again, that great maneuverability made it easy to return serves. Since it was easy to swing I could easily change direction of the ball and try to take control of the point quickly. I also felt comfortable switching up my shots, especially with slice, because of the good spin. The only thing that needs to be improved with this racquet is the comfort. At times the racquet felt somewhat dead and lacked in feel."
Chris really utilized the maneuverability of the Extreme S 2.0 on his service returns. He said, "This was a great racquet to return with, as it was so fast and easy to swing. Given even the slightest look at a serve and I was on it in a flash with a healthy swing, lots of pace and looking to maximize spin. I enjoyed taking a good rip at the ball as all the spin I was generating kept my returns well within the lines. On the backhand side I was able to float my slice deep to take the pace out of the point or drop it short and low to force the server to hit a tough second shot. On both types of shot I was finding good accuracy and spin."
Brittany agreed, but also referenced the same instability she found on groundstrokes, saying, "The maneuverability shined on returns. It was very easy to get the racquet in position and take good cuts at the ball. Similar to groundstrokes, I found when I was returning serves that were coming in hard and with more spin that the racquet would flutter in my hand, and I lost some control and power."
Tiffani echoed the others' comments, offering, "Overall, I really liked this racquet on returns. I could take full swings off second serves to take charge right away, and when returning a first serve I felt confident in stepping in early. However, just as I noticed on groundstrokes, if the ball hit outside the sweetspot there was some twisting and the racquet became difficult to hold onto."
Overall - Score: 80
Likes
Chris - "It was light, fast and spin-friendly, more stable than expected and very comfortable."
Tiffani - "The comfort factor with the right string setup was impressive, and it was easy to swing. I usually struggle to maneuver oversize racquets, but it wasn't a problem with this one."
Brittany - "I liked the power, maneuverability and comfort this racquet offered from all areas of the court."
Karly - "The maneuverability, spin and generous sweetspot made this a fun racquet that brought variety to my game."
Dislikes
Chris - "None, really. I would add some weight to it, but that's just my personal preference."
Tiffani - "There was some torsional instability when hitting on the sides of the sweetspot, and the handle shape is hard for me to grip."
Brittany - "The instability at times on groundstrokes and returns and the lack of weight on serves were issues for me."
Karly - "The racquet felt too dampened and somewhat dead. I had to put in a more lively string to counteract that feeling."
Comparing the racquet to others they've tried, our testers said:
Chris - "I would compare this to the Yonex VCore 100 S, and not just because they both have an 'S' in their name! They both play light, fast and with easy access to spin. For me, this one offered the softest feel from the stringbed. The Yonex has just a tad more punch, as it feels like it puts a little more mass behind the ball, but the difference is slight."
Tiffani - "The last Extreme racquets I played with were the original YOUTEK (pre IG) Midplus and Pro. The comfort level is much improved in the IG 2.0. The sweetspot is bigger as well, which helps the comfort. The spin potential is great with all Extremes, this one included."
Brittany - "I would compare this racquet to the Volkl Organix V1 MP and the Head YOUTEK IG Radical S. I think all three of these racquets have a very similar feel when it came to power, control and spin. However, I think the stability (or slight lack there of) was more similar to the Radical S."
Karly - "This racquet reminded me a lot of the HEAD IG Radial OS. The spin and maneuverability were very similar. I think the Extreme 2.0 was a slightly more powerful frame, whereas the Radical was more control-oriented."
Technical Specifications

Length
27.3 inches
69 centimeters
Head Size
107 square inches
690 square centimeters
Weight
10.6 ounces
301 grams
Balance Point
13.8 inches
35 centimeters
2 pts Head Heavy
Construction
24mm / 26mm / 23mm
Composition
d3o / Innegra / Graphite
String Pattern
16 Mains / 19 Crosses

Babolat RDC Ratings

Score

Grade

Flex Rating
71
Range: 0-100
Swing Weight
314
Range: 200-400
Scores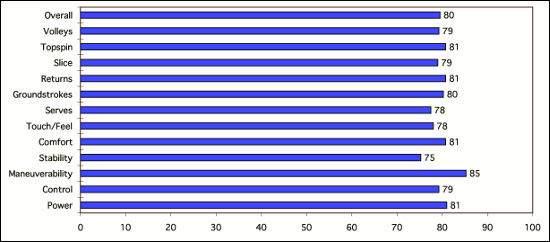 (Scores are determined by averaging individual play test scores)
Chris's Scores
Power
7.8
Serves
7.7
Control
8.2
Groundstrokes
8.1
Maneuverability
8.7
Returns
8.2
Stability
7.8
Slice
7.8
Comfort
8
Topspin
8.3
Touch/Feel
8
Volleys
7.9
Overall
7.9
Brittany's Scores
Power
8.8
Serves
7.5
Control
7.8
Groundstrokes
7.9
Maneuverability
8.8
Returns
7.8
Stability
7
Slice
7.7
Comfort
8.7
Topspin
7.7
Touch/Feel
7.7
Volleys
7.8
Overall
8
Tiffani's Scores
Power
7.6
Serves
7.6
Control
8
Groundstrokes
8
Maneuverability
8.3
Returns
8
Stability
7.4
Slice
7.7
Comfort
8
Topspin
8
Touch/Feel
7.7
Volleys
7.8
Overall
7.9
Karly's Scores
Power
8.2
Serves
8.2
Control
7.7
Groundstrokes
8.1
Maneuverability
8.3
Returns
8.3
Stability
7.9
Slice
8.4
Comfort
7.6
Topspin
8.3
Touch/Feel
7.8
Volleys
8.2
Overall
8
Playtester Profiles
Chris: 5.0 all-court player currently using the Volkl C10 Pro 2012. Chris uses a full-western forehand grip, has a fast swing style and hits a one-handed backhand.
Brittany: Open level player with a semi-western forehand and a two-handed backhand. She currently plays with the Yonex V-Core 100S.
Tiffani: 4.0 level baseliner with a semiwestern grip on the forehand and hits a two-handed backhand. Currently playing with the Tecnifibre Rebound Pro.
Karly: 4.0 baseline player currently playing with the Wilson nCode nTour. She hits with a semi-western forehand grip and uses a two handed backhand.

Review date: September 2012. If you found this review interesting or have further questions or comments please contact us.
All content copyright 2012 Tennis Warehouse.