HEAD Youtek IG Radical MP Racquet Review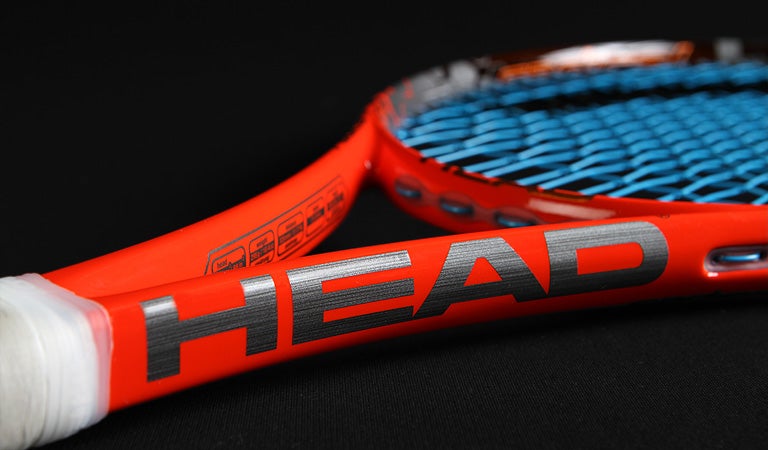 HEAD Youtek IG Radical MP Scores
Comfort
77
Touch/Feel
83
Serves
80
Groundstrokes
77
Returns
79
Slice
77
Topspin
77
Volleys
82
Overall
79
Upsides
Maneuverability
Control
Touch
Classic Radical feel
Summary
Head offers up another impressive Radical Midplus with this latest Youtek IG version. The classic Radical blend of control and maneuverability shines through again. With a comfortable feel, a generous sweetspot and an easily controlled level of power, this racquet is a great fit for players with fast swings. Our testers felt very connected to their shots, and it seems Head has improved the feel compared to previous versions. Every playtester praised the level of control, and as you read through their comments you'll notice 'control' is the most commonly listed attribute. All that control makes this a great option for players who like to bring their own power with a big, fast swing.
Groundstrokes - Score: 77
The great maneuverability and control of the Youtek IG Radical MP really stood out to our playtesters. Chris found a familiar classic Radical feel. He said, "With the Youtek IG Radical MP I found the same blend of control, easy access to pace and a solid level of spin that I've enjoyed from every version of this racquet. Switching between this racquet and any of the other versions of the Radical Midplus, all the way back to the Liquidmetal, took little to no adjustment for me. I think Head has done a great job of updating this racquet through the various versions without losing its soul along the way. If you like any Radical Midplus racquet, I think you'll like this one, too. I liked how the racquet felt on a fast swing, and there was just enough mass for control and stability on slower swings. This was just a great racquet to swing aggressively with from the baseline -- much like the Dunlop Biomimetic 300 Tour we recently tested."
As a former Radical user, Jason was instantly comfortable. "I immediately remembered why this was my racquet of choice for many years. This iteration felt a bit more hefty than my previous Radical MPs, but I liked that. The added mass allowed me to hit with more pace, so my shots landed with nice depth. Control was at a premium thanks to the tight string pattern and balance. I also enjoyed slicing with this racquet because I could easily accelerate the head to produce a knifing slice shot."
"My groundstrokes felt very controlled and comfortable with this racquet," said Carol, who had no complaints. "The weight and swingweight were very manageable with my style of play, and the racquet complemented my play immensely. The racquet provided some power, but not an overwhelming amount. I could add spin and take spin away with ease on both sides, but I had to keep in mind the 18x20 string pattern. The racquet absorbed power from my opponents and allowed me to control all my shots."
Brittany was left wanting more power. She said, "I found added control and stability with this racquet when compared to the S version. I enjoyed playing against harder hitters, as I found a lot of control and could really swing through my shots without any fear that they would sail out. That being said, I had a hard time creating my own power with this racquet and getting my balls to land deep and aggressively in the court. I did find success hitting angles to pull my opponent off the court."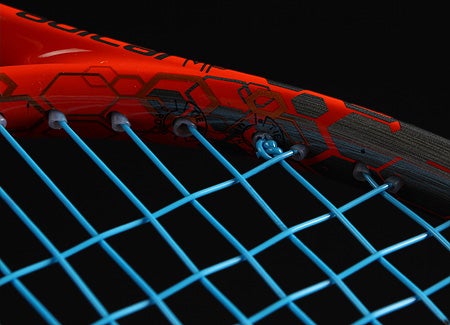 Volleys - Score: 82
Our playtest team found great feel and touch up at net. Carol found this racquet to be quite versatile. She said, "My volleys felt great with this racquet. The racquet absorbed power and allowed me to hit my standard volley with ease. I particularly enjoyed the control the racquet gave me when changing the pace on the ball. The feel was fabulous in this respect, and was at a level that I have not found in many racquets. I was also hitting my touch volleys with ease."
The racquet really helped Jason with his net game. He said, "There wasn't too much I didn't like about this racquet up at net. The feel and touch were great, and I hit a higher percentage of successful drop shots than usual. It was maneuverable enough that overheads were not a problem, either. However, I did feel that when the ball hit near the tip of the racquet it was more unstable than when the ball hit other parts of the perimeter. But with this racquet, I felt more comfortable hitting my volleys."
Brittany agreed, adding, "I found a lot of control on volleys, especially on my touch and angle volleys. While volleys are not my strong point, I felt very comfortable at net when I had to reflex the ball back or when pushing the ball deep."
Wishing for a bit more mass was Chris. He said, "I would have liked a little more weight at net and found the Pro version of this racquet a better fit for me. However, there was plenty of control and enough pop for me to have fun volleying with this one. For me, a little bit of lead tape was all that was missing to make this racquet feel scalpel like."
Serves - Score: 80
The racquet impressed our team with its fantastic control and great access to spin. Focusing more on spin than power was Brittany. She said, "I found I had the best results when hitting heavy, spin-oriented serves on both my first and second serves. My favorite serve to hit with this racquet was a slice out wide on the deuce side. Just like with my groundstrokes, I had trouble creating flatter, powerful serves, and I had to use a little extra effort to hit them."
"This was a great racquet to serve with," said Chris. "I found the groove very quickly on serve. Both pace and spin were there in the quantities I wanted. The thing I liked most on serve was that when I looked to get that little bit extra on a serve, this racquet delivered."
Jason served with confidence. He said, "I found plenty of spin on my serves, despite the tight string pattern. Considering that I hit mostly spin serves, I appreciated the bite on the ball I was getting. It was easy enough to swing that I felt very comfortable with it, and that brought up my serving percentage."
Carol enjoyed the control. She said, "The racquet is light enough to allow me to really whip it through on my serve. I had power, but it was the control that really surprised me. When I added spin the 18x20 string pattern got tricky. I lost a little of the feel here, but I may just need more time to get used to it."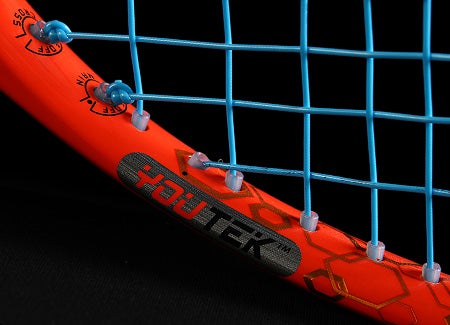 Serve Returns - Score: 79
The combination of spin, maneuverability and low power allowed our playtesters to swing fully on returns. Jason enjoyed attacking the serve. He said, "To be aggressive or not to be aggressive? That is the question. But with this racquet, the answer was: be aggressive. Due to the low powered response and high maneuverability, I was able swing out on most returns and still keep the ball from sailing. Blocking returns back from the backhand side was more difficult for me because of the lack in power, but I could kind of skate around that by slicing my backhand returns."
Chris was also in attack mode. He said, "Again, this was a very forgiving racquet and a solid option on returns -- as I've found from most versions of the Radical Midplus. The level of power was very predictable, and that enabled me to be aggressive with confidence. The racquet felt maneuverable, yet retained enough stability."
Carol moved her returns around with ease. She said, "This is usually my flattest shot, but because the racquet absorbs so much power I felt very controlled on this shot. I was able to dictate the direction of my ball with ease and power."
The lack in power was magnified on Brittany's returns. She said, "The return was my least favorite shot with this racquet. I had a hard time finding my timing when returning serves that were hit with a lot of pace or kicked up above my shoulders. A lot of times my returns were landing short in the court, allowing my opponent to attack."
Overall - Score: 79
Likes
Chris - "I liked the maneuverability, power, control, spin and forgiving feel."
Jason - "The control, maneuverability and feel."
Carol - "The feel and maneuverability were my favorite aspects of this racquet. I really felt connected with every shot, and felt that the racquet could almost be an extension of my arm. The control this racquet added to my game was also a plus. I felt very comfortable at net and dictating the pace of the ball."
Brittany - "I liked the control and stability this racquet offered, whether I was on the baseline or up at net."
Dislikes
Chris - "I just needed a little more weight at net."
Jason - "Not much. It could be a bit stiffer to up the power."
Carol - "The 18x20 string pattern made it a little tricky for me to add spin to the ball."
Brittany - "The racquet lacked a bit of power for me, and I had trouble with my return of serve."
Technical Specifications

Length
27 inches
69 centimeters
Head Size
98 square inches
632 square centimeters
Weight
11.3 ounces
320 grams
Balance Point
13.125 inches
33 centimeters
3pts Head Light
Construction
22mm Straight Beam
Composition
d3o / Innegra / Graphite
String Pattern
18 Mains / 20 Crosses

Babolat RDC Ratings

Score

Grade

Flex Rating
62
Range: 0-100
Swing Weight
320
Range: 200-400
Scores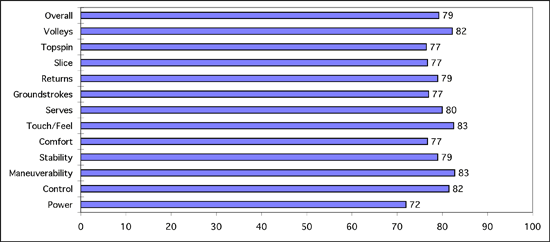 (Scores are determined by averaging individual play test scores)
Chris's Scores
Power
7.6
Serves
7.8
Control
8
Groundstrokes
7.8
Maneuverability
8.3
Returns
7.8
Stability
7.5
Slice
8
Comfort
7.8
Topspin
8
Touch/Feel
8
Volleys
7.8
Overall
7.8
Jason's Scores
Power
7.2
Serves
8
Control
8
Groundstrokes
8.5
Maneuverability
8.4
Returns
7.7
Stability
8
Slice
8.2
Comfort
7.7
Topspin
8
Touch/Feel
8.4
Volleys
8.3
Overall
8.3
Carol's Scores
Power
7
Serves
8
Control
9
Groundstrokes
7
Maneuverability
9
Returns
9
Stability
9
Slice
7
Comfort
8
Topspin
7
Touch/Feel
9
Volleys
9
Overall
8
Brittany's Scores
Power
7
Serves
8.2
Control
7.6
Groundstrokes
7.5
Maneuverability
7.4
Returns
7.1
Stability
7.1
Slice
7.5
Comfort
7.2
Topspin
7.6
Touch/Feel
7.6
Volleys
7.8
Overall
7.6
Playtester Profiles
Chris: 5.0 all court player currently using the Volkl Power Bridge 10 Mid. Chris uses a full-western forehand grip, has a fast swing style and hits a one-handed backhand.
Jason: 4.0 baseliner with a semi-western forehand and two handed backhand. Currently using a Boris Becker Delta Core London.
Carol: Open level baseliner currently using a Wilson BLX Six.One 95 (16x18). Carol is an aggressive player who uses an eastern forehand grip and a two handed backhand.
Brittany: Open level player with a semi-western forehand and a two handed backhand. She currently plays with the Yonex V-Core 100S.

Review date: December 2011. If you found this review interesting or have further questions or comments please contact us.
All content copyright 2011 Tennis Warehouse.