Head Youtek IG Prestige Midplus Racquet Review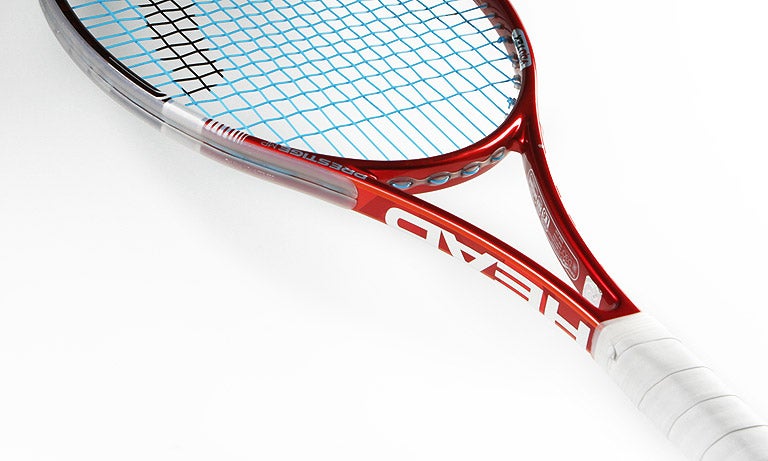 Head Youtek IG Prestige Midplus Scores
Comfort
78
Touch/Feel
80
Serves
80
Groundstrokes
83
Returns
78
Slice
78
Topspin
73
Volleys
85
Overall
79
Upsides
Control
Precision
Comfort
Stability
Downsides
Nothing that we could agree on
Summary
With solid support from ATP and WTA players, the Midplus headsize Prestige racquets continue to grow in popularity. While the line was founded on the Prestige Mid, the more forgiving Midplus headsize opens up the precise feel of the Prestige line to a wider variety of players. That is exactly what this latest version brings to the court -- a very high level of precision with a fairly forgiving response. Most of our team enjoyed the combination of feel, control, heft and maneuverability. The tight 18x20 string pattern places an emphasis on control over power, while adding some feel and touch. In this review, a former Prestige Mid fan gets converted to Midplus favoritism and makes the switch to the Youtek IG Prestige Midplus. All in all, this very impressive racquet is definitely worth a demo for 4.0+ NTRP level players seeking a control-oriented racquet.
Groundstrokes - Score: 83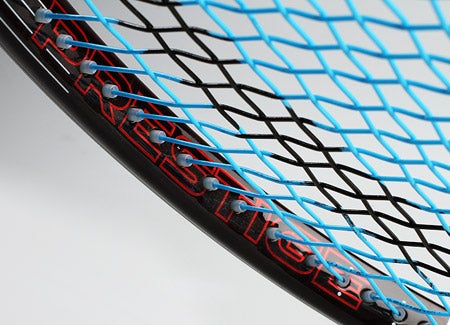 The IG Prestige Midplus offered excellent low-powered precision from the baseline. Chris felt this racquet was tailored to his tastes. He said, "I immediately found the groove from the baseline with this racquet. The weight, balance and the way the racquet came through the ball were a perfect fit for me. I liked the bite I was getting from the tight string pattern. I played mostly with a soft co-poly, which was the best fit for me. However, with all the control the 18x20 string pattern offered, I was able to use a multifilament in this racquet without losing much control. I could hit my slice backhand very close to the level I was finding with the Prestige Mid (which was perfection) and made gains on how well I was hitting my forehand. I was very impressed with the previous Youtek version of this racquet (enough to consider switching to it), and I found this IG version to be even better."
Enjoying the powerful response, but finding the weight a tad tiring was Carol. She said, "This racquet provided a lot of pop to my ball. Its 98 square inch headsize and 18x20 string pattern made precision at ball impact very important. The racquet itself did not feel too heavy, but the swingweight seemed very heavy, and I definitely felt it in my right arm. Because of that I had a hard time (especially on the backhand) pulling the racquet through balls that were shoulder height or higher. Control was good, and I felt connected to the racquet and enjoyed the feel. The feel was definitely compromised if I hit off the sweetspot, but control still remained. When I added spin to my ball, again, feel was compromised."
Jose liked the comfort and control. He said, "I have always been a big fan of the Head Prestige racquets. I played with the Liquidmetal Prestige Mid my junior year of high school and the Prestige Pro my senior year. Head has made big improvements since then, first with Youtek and now the Innegra line. I experienced plenty of comfort and feel behind each shot, and I also got a large amount of control. With the weight and balance of the racquet, it was easy to pick up the racquet head speed to crush the ball. Of all my shots I would say my groundstrokes benefitted the most from this racquet. Being an aggressive power hitter, I love to go for winners and I stay away from long rallies. Playing with this stick really allowed me to play my game on the baseline and to be aggressive with put-away shots."
Spencer found this racquet to be predictable and reliable. He said, "As a fan of the past two Prestige Midplus racquets I was eager to hit this latest version, and it did not disappoint. This is a great control racquet with predictable reliability. The tight string pattern keeps power at a minimum while adding precision. I liked the response from both wings, most particularly the backhand slice, as the weight of the racquet offers good stability coming through the ball. If there was one thing I could have used more of in this stick, it would be power."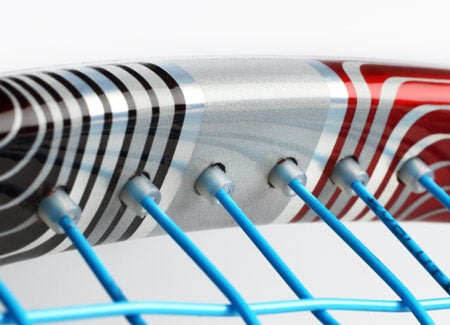 Volleys - Score: 85
All the testers enjoyed the solid feel and head light balance at the net. Carol was right at home, saying, "This was my favorite shot with this racquet. My volleys were very controlled, and I loved the feel of the ball when hitting all varieties of volleys. I was able to change the pace of the ball with ease and handle hard pace with no difficulty. I felt that the racquet absorbed the speed and gave control and accuracy."
"The control and stability of this racquet at net was very, very impressive," said Chris, who felt the racquet responded well to a variety of shots. "I was able to do what I wanted with the ball, feeling confident both with touch and punch volleys. On a compact swing like a volley, I like either a high swingweight for stability or a racquet pushing 12-ounces plus. This one offered the right amount of heft while still feeling maneuverable. The feel was crisp, solid, comfortable and precise. What more could I ask for?"
Spencer liked the forgiveness and solid feel. He offered, "This racquet is very solid at net. The 98 square inch headsize is forgiving, and I felt there was some nice feel on shots requiring some touch. Though hovering around 12 ounces, it maneuvered well."
Jose was comfortable with the heavier static weight and head light balance. He said, "For me, heavier racquets make it really easy to volley. With this particular racquet my volleys were on the money! I really enjoyed having a head light racquet when up at the net, especially when trying to be aggressive and put balls away."
Serves - Score: 80
Like with groundstrokes, the Youtek IG Prestige Midplus offered excellent control on serves, though power was minimal. Enjoying the consistent control was Chris. He said, "While I didn't find the outright weight and pace I found from the midsize version on serve, I got pretty close with this midplus. On the plus side, the middles was more forgiving and my consistency improved. Being as I'm not the biggest server, no matter what racquet is in my hands, I'll take consistency first. I was able to keep on cranking serves at my typically very unimpressive 86 mph maximum speed, and thankfully didn't have to hit many second serves."
Spencer agreed, adding, "Though I liked the consistency, I couldn't muster much in the way of pace or action. The placement was great, however."
Getting some nice pop was Carol. She said, "This was my second favorite shot with this racquet. I think the heavy swingweight allowed me to have some extra pop on my serve while still providing great control. I was able to hit all serves with ease and accuracy."
Jose, too, felt control was outstanding. He said, "Just like when I hit with the Prestige IG Mid, I had a hard time generating a good amount of power on my serve. However, I did manage to get more control and could place the serve anywhere in the service box. To generate power I had to focus on really using my legs."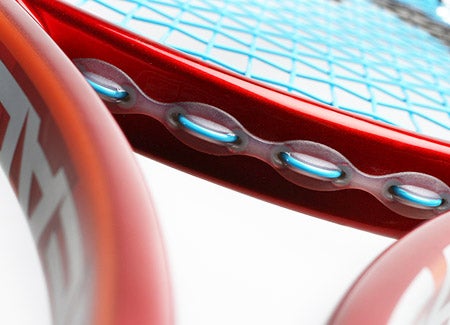 Serve Returns - Score: 78
Most of our testers felt the combination of stability, mobility and forgiveness allowed them to return with good variety. Noting the versatility of his returns, Jose said, "Having a 98 square inch head size made it easier for me to return balls. The weight and stability of the racquet helped out as well, by making me a more aggressive returner. No matter how hard a serve came at me, it was easy for me to change direction on the ball and place the ball wherever I wanted."
Chris had similar thoughts, saying, "This racquet offered me the perfect blend of control, stability and comfort on returns. When I was able to take a good cut at the ball I found all the spin I needed to keep an aggressive return on target. I could hit deep, roll an angle or float the ball back to buy time and know immediately where my shot was going to land. I felt like I was returning as well as ever with this racquet."
Appreciating the combination of heft and head light balance was Spencer. He said, "This racquet possessed a great combination of attributes on returns. It was heavy enough to offer stability on off-center hits or hard paced serves, but at the same time was head light enough to offer plenty of mobility. The 98 square inch headsize provided some forgiveness as well."
Carol was hoping for more consistency. She said, "I felt very erratic with the service return. I felt in control when I made solid contact with the ball, but mostly I felt that control and feel lacked were lacking."
Overall - Score: 79
Likes
Chris - "I love this racquet, so much so that I have made the switch. The power, control, spin, comfort and stability are all just too good to pass up."
Carol - "I really liked the serve and volley aspect to this racquet."
Jose - "It was easy to really let go and swing at a high speed without sacrificing too much control. I have been a big fan of the Prestige line for a long time, so it makes it really easy to play my aggressive game."
Spencer - "The precision, feel and consistency."
Dislikes
Chris - "I feel like I can hit a slightly heavier slice backhand with the mid, but this one feels better everywhere else."
Carol - "The heavy swingweight brought some irritation to my arm. Again, the groundstrokes as a whole felt good, but I had difficulty with anything hit out of my strike zone. The strength of my style of play are my returns of serve, and this racquet did not complement them."
Jose - "Not enough power for a 98 square inch racquet. I thought I really had to provide all the power myself."
Spencer - "Not enough power for my game."
Technical Specifications

Length
27 inches
69 centimeters
Head Size
98 square inches
632 square centimeters
Weight
11.9 ounces
337 grams
Balance Point
12.75 inches
32 centimeters
6pts Head Light
Construction
21mm Straight Beam
Composition
d3o / Innegra / Graphite
String Pattern
18 Mains / 20 Crosses

Babolat RDC Ratings

Score

Grade

Flex Rating
62
Range: 0-100
Swing Weight
310
Range: 200-400
Scores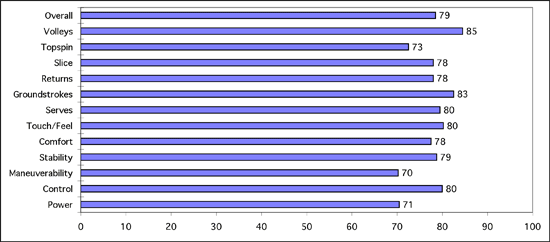 (Scores are determined by averaging individual play test scores)
Chris's Scores
Power
8.2
Serves
8.3
Control
8.5
Groundstrokes
8.5
Maneuverability
7.6
Returns
8.2
Stability
8.5
Slice
9
Comfort
8
Topspin
8.2
Touch/Feel
8.5
Volleys
8.8
Overall
8.7
Carol's Scores
Power
7
Serves
8
Control
6
Groundstrokes
7.3
Maneuverability
5
Returns
7
Stability
7
Slice
7
Comfort
7
Topspin
6.5
Touch/Feel
7.4
Volleys
8
Overall
7
Jose's Scores
Power
6
Serves
8
Control
9
Groundstrokes
9
Maneuverability
8
Returns
8
Stability
8
Slice
7
Comfort
8
Topspin
7
Touch/Feel
8
Volleys
9
Overall
7.9
Spencer's Scores
Power
7
Serves
7.5
Control
8.5
Groundstrokes
8.2
Maneuverability
7.5
Returns
8
Stability
8
Slice
8.2
Comfort
8
Topspin
7.3
Touch/Feel
8.2
Volleys
8
Overall
7.8
Playtester Profiles
Chris: 5.0 all court player currently using the HEAD Youtek IG Prestige Midplus. Chris uses a full-western forehand grip, has a fast swing style and hits a one-handed backhand.
Carol: Open level baseliner currently using a Wilson BLX Six.One 95 (16x18). Carol is an aggressive player who uses an eastern forehand grip and a two handed backhand.
Jose: 5.0 baseliner with a semi-western forehand with a 2 handed backhand. Currently using the Prince EXO3 Tour 18x20.
Spencer: 4.5 baseline player currently using the Prince EXO3 Tour 100 16x18. Spencer uses a semi-western forehand grip, and hits with a one-handed backhand.

Review date: December 2011. If you found this review interesting or have further questions or comments please contact us.
All content copyright 2011 Tennis Warehouse.