Dunlop Biomimetic F4.0 Tour Racquet Review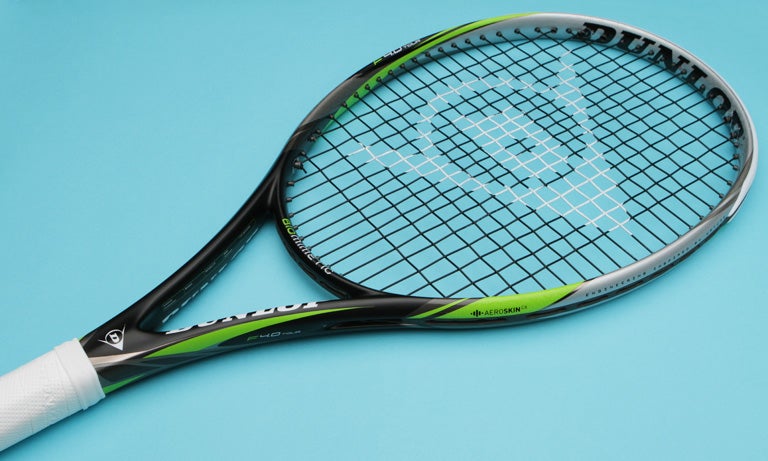 Dunlop Biomimetic F4.0 Tour Scores
Power
79
Comfort
74
Touch/Feel
77
Serves
72
Groundstrokes
77
Returns
75
Slice
77
Topspin
80
Volleys
78
Overall
76
Upsides
Power
Access to spin
Maneuverability
Downsides
Inconsistent response from stringbed
Summary
Despite having more mass and a higher swingweight than its predecessor, the Biomimetic 400, the Dunlop Biomimetic F4.0 Tour manages to remain a maneuverable and spin friendly offering. This sub-12 ounce racquet offers both a crisp and lively response. Our big swinging playtesters found it paired up well to their modern playing styles, and they enjoyed grinding out groundstrokes from the baseline. They also enjoyed the benefits the maneuverability and stability provided at net. When serving, our playtesters were able to access a lot of power for big first serves as well as a variety of spins to mix things up on second serves. However, some of our playtesters struggled to connect with the feel of the F4.0 Tour racquet and noticed a small sweetspot. Shots outside of the powerful sweetspot felt unpredictable and even uncomfortable at times. Overall, the F4.0 Tour is a racquet we think will add spin and power to any modern player's game, but it's best suited to clean ball strikers who can consistently find the sweetspot.
Groundstrokes - Score: 77
Starting this playtest out strong, our team quickly found how fast the F4.0 Tour felt from the baseline, and they were thankful for the access to spin this racquet offered. Having played with many Dunlop frames in the past, and having reviewed the last iteration of the 400 Tour, Mark was excited to get started. The only complaint he had was the swingweight, which was a little low for him. He explained, "With the 11.5 ounce static weight of this racquet, the swingweight just felt a little low for me. From the first swing of the F4.0 Tour I was able to feel how fast a racquet it is. Within minutes of some short court and full court groundstrokes I was ready to play some points. Everything was in full effect for me -- the inside out off both sides, down the line, etc. Overall, I appreciated the F4.0 Tour for its ease of swing and production of topspin off the ground."
It took Andy a little while to get used to the different feel of this racquet, but once he did he was crushing the ball off the ground. He said, "I was able to hit deep, heavy forehands and backhands with relative ease, and the weight in the hoop made slices knife through the court. I found that the more I let the racquet do the work for me, the more successful I was. When I tried to muscle it and take a big swing I would lose control and often sail the ball long. This racquet offers some big power from the baseline."
Michelle found herself a little off when trying to connect with this racquet, and she never could make a love connection from the baseline when hitting her big groundstrokes. She said, "This racquet was not my favorite off the ground. I found that it had a pretty small sweetspot, an erratic stringbed and not very much dampening. I'm usually pretty good at hitting the sweetspot, but I felt vibrations through my arm at contact most of the time. It felt hollow and stiff when hitting. Maybe it was the combination of the racquet and the poly we had it strung with (ALU Power), but I just wasn't gelling with this racquet at all. I did find I could generate some good topspin on the ball."
Karly said, "With how fast and easy it was to swing, the F4.0 Tour felt much lighter than 11.5 ounces. Not being able to set up for a shot in time was a rarity. I never felt slowed down due to the mobility of the frame. Another standout feature was the spin potential. It didn't matter what type of spin I was trying to put on the ball, this racquet made it easy to generate a lot of it. The maneuverability made it easy to whip over the ball for great topspin. On slices the racquet felt crisp and solid, so it felt great to take big cuts at the ball. I just would've liked the racquet to have been more forgiving. The difference of feel when hitting inside or outside the sweetspot was drastically different, which made it hard to play consistently. If I hit directly in the small sweetspot the ball flew off the racquet with lots of pop, but if I hit anywhere else my shots felt dead. I was hitting more erratically with this racquet than usual."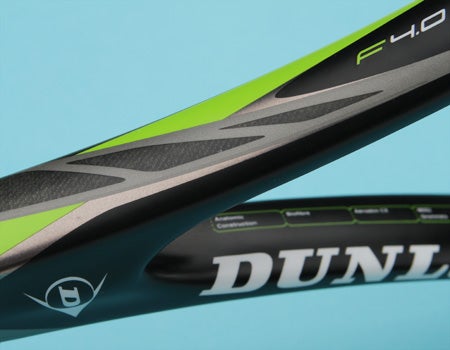 Volleys - Score: 78
Our playtesters found enough stability and heft to volley well with the F4.0 Tour. The weight in the hoop made it easy to volley with, just "point-and-shoot" as Andy explained, "I could punch the ball deep in the court consistently. I did find myself a bit disconnected from the ball at times, though, making touch volleys a little more difficult. Once again, however, the more I let the racquet do the work for me, the more success I had."
Michelle agreed, and found it easy to volley with, both when she was putting the ball away or reacting quickly. She said, "It was pretty maneuverable. However, when I hit outside of the sweetspot it wasn't all that comfortable, and a bit jarring."
There was an equal amount of power and control for Karly at the net, but what she liked the most was the maneuverability and touch. She offered, "This racquet was very fast, and when making contact the frame felt crisp, but the touch made it easy to hit a soft short ball. Luckily, the lack of forgiveness wasn't as apparent at net as it was back at the baseline. My volleys were a little more consistent and less unpredictable than groundstrokes. It still wasn't the most forgiving racquet, but it definitely felt better when hitting volleys."
"Maneuverability wise, this is a prize racquet for volleys," said Mark. "All but the hardest of passing shots were rewarded with a stable response. The half volley and other finesse shots were pretty consistent and reliable throughout this playtest."
Serves - Score: 72
If our playtest team were to pinpoint the strength of the F4.0 Tour, it would have to be how well it performed on serves. All four of our playtesters agreed that they could really accelerate through the ball, adding some speed and movement to their first and second serves. Mark was able to take advantage of the racquet's lighter weight and balance on his lefty serve. "I was not producing too many unreturnable serves, but between the grip shape, which I like as well, and the other aspects, my confidence level and consistency were high. This was my favorite area of the playtest."
Also finding the serve to be her favorite part of the playtest was Michelle. She added, "This was the one shot that I really enjoyed hitting with this racquet. It wasn't uncomfortable, and it was easy to accelerate and hit some bombing flat serves. I was hitting big first serves, and I was getting the ball to jump and slide off the court on second serves."
Karly continued to note how fast she could swing this racquet. She said, "It's an extremely quick racquet, and because of its weight it also offers good stability and a firm feel. I could really swing aggressively for a fast serve. The exceptional spin potential also made it easy to mix up my serves. Hitting slice or kick serves was just as easy as swinging the racquet for a flat serve."
Andy found it easy to generate speed with the F4.0 Tour, but he still didn't really love serving with it. He said, "Get this racquet moving and you can bomb some serves into the box! Whenever I decided to go big and flat with my first serve I could get some really nice pace on it. I found nice access to slice and kick as well. However, I was having a big issue with locating my serves. I didn't feel like I could hit my spots consistently, and I also had trouble judging depth on my kick serve. Even though I could hit some big flat bombs, this wasn't my favorite racquet to serve with."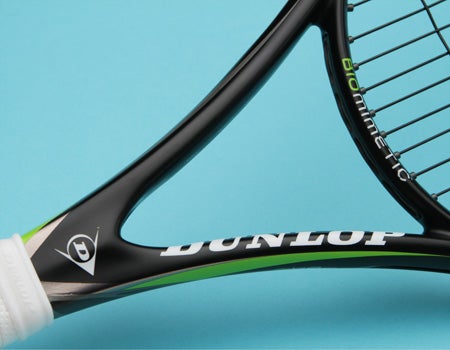 Serve Returns - Score: 75
Our testers couldn't come to an agreement on how they felt while returning with the F4.0 Tour. Karly said, "Since it was so easy to take this racquet back and then accelerate through the ball, I could take control of the point right off the bat. I was more confident with hitting balls early and on the rise to send back a quick return to the server. On top of that, with its exceptional access to spin this racquet made it a lot of fun to add variety to my returns. I just would've liked the racquet to be more forgiving, so it didn't play so erratically. Hitting the sweetspot felt so different from hitting just outside of it, which made it tough to play consistently."
It was more of the same for Michelle, who offered, "As with my groundstrokes, I just didn't enjoy the feel. The small sweetspot really diminished my returning experience. The F4.0 Tour was quick and easy to get in place, but I could have used a bit more stability and plow through when I was attacking returns."
Mark struggled to get his returns deep. He said, "I could see that my returns were consistent, but they were definitely falling a little shorter in the court than I would have liked."
The specs just weren't the right formula for Andy on returns. He said, "The F4.0 Tour is a bit cumbersome to get around the body, and the lack of control prevented me from being super aggressive with my returns. It did have very nice stability when I was stretched wide or going for a chip return, but I was having trouble taking returns early and punching them into the corners."
Overall - Score: 76
Likes
Mark - "The newerF4.0 Tour played great, and I felt very comfortable with it after just a few minutes of play. I had control of the ball from all areas of the court. I have always preferred shape of Dunlop grips, and this one was no exception. It is a very maneuverable setup in stock form. I know everyone talks about string patterns, but it is really the spacing that I notice, and I was able to produce spin with the F4.0 Tour easily."
Andy - "I really liked how easy it was to use at the baseline and at net. I found really easy access to pace by just letting the racquet do the work for me."
Michelle - "I enjoyed serving with the F4.0 Tour. I could pick up the racquet speed and get my MPHs up on first serves."
Karly - "The spin potential and maneuverability. Swinging the racquet and generating spin were a cinch!"
Dislikes
Mark - "I would still say that just a bit more weight in the hoop would have helped me. I could tell that when I rushed the net and chipped a shot, the ball was landing shorter in the court than I am used to. This is a well-made frame that, for me, was just a little under weighted. If I didn't add weight I might add a more elastic string type for a slightly more lively response off the stringbed."
Andy - "I felt disconnected from the ball at times when going for finesse shots, and I had trouble serving and returning. The weight and balance just didn't feel right to me."
Michelle - "I really didn't like the overall feel -- stiff and hollow to me. Maybe it's my past wrist injuries, the string setups we had or the colder weather, but I just didn't find the F4.0 Tour comfortable and never could find myself gelling with it."
Karly - "The unforgiving sweetspot made it hard to play consistently."
Comparing it to other racquets they've used, our testers said:
Mark - "The Wilson BLX Pro Staff 95, the older Biomimetic 400 Tour, the Head Graphene Instinct MP, the Wilson BLX Pro Open, the Yonex VCORE 97 (310 gram version) and the Donnay Formula 100 are all similar. The Head Instinct MP and the Wilson Pro Open are a bit lighter, but they're still similar feeling racquets."
Michelle - "I was disappointed that I didn't enjoy this racquet more, as I put the Dunlop F5.0 Tour in my top 5 favorite racquets. Hitting them side by side was such a different experience. I never hit with the previous version of this racquet, so I can't comment on that. It did remind me a bit of the Solinco Protocol."
Andy - "Though the specs appear to land in a range that I'm very familiar with, the racquet does have a unique feel to it. I thought it was similar to the Slazenger V100 Team and the Dunlop M6.0, but it offers more control than those two. It also felt somewhat similar to my own Wilson Blade 98 18x20, but with much more power and less control and feel."
Karly - "I thought it was similar to the Head YOUTEK Graphene Instinct MP racquet. The Dunlop was more stable and my shots felt crisper and livelier, whereas the Graphene Instinct MP felt softer and more muted."
Technical Specifications

Length
27.0 inches
69 centimeters
Head Size
100 square inches
645 square centimeters
Weight
11.5 ounces
326 grams
Balance Point
12.75 inches
32 centimeters
6pts Head Light
Construction
23mm / 24mm / 23.5mm
Composition
Graphite / Biofibre
String Pattern
16 Mains / 19 Crosses

Babolat RDC Ratings

Score

Grade

Flex Rating
68
Range: 0-100
Swing Weight
316
Range: 200-400
Scores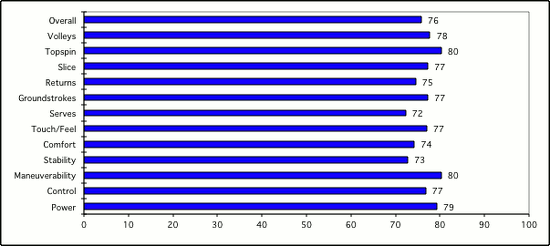 (Scores are determined by averaging individual play test scores)
Mark's Scores
Power
7
Serves
8
Control
8.5
Groundstrokes
7.5
Maneuverability
8.5
Returns
7.5
Stability
7.5
Slice
7.5
Comfort
8.5
Topspin
8.5
Touch/Feel
8.5
Volleys
8.5
Overall
8
Andy's Scores
Power
9
Serves
6.8
Control
7
Groundstrokes
8.5
Maneuverability
7
Returns
7
Stability
7.5
Slice
8
Comfort
6.5
Topspin
7.5
Touch/Feel
6
Volleys
8
Overall
7.5
Michelle's Scores
Power
7.8
Serves
6
Control
7.5
Groundstrokes
7
Maneuverability
8
Returns
7
Stability
6
Slice
7
Comfort
6.5
Topspin
7.5
Touch/Feel
8
Volleys
6.5
Overall
6.9
Karly's Scores
Power
7.9
Serves
8.1
Control
7.7
Groundstrokes
7.9
Maneuverability
8.6
Returns
8.3
Stability
8.1
Slice
8.4
Comfort
8.2
Topspin
8.6
Touch/Feel
8.3
Volleys
8.1
Overall
7.9
Playtester Profiles
Mark: 5.0 lefty all-court player with a one-handed backhand. He currently plays with the Wilson Steam 99S.
Andy: Open level all court player with a semi-western forehand grip and a two handed backhand. Andy currently using a Wilson Blade 98 18x20.
Michelle: Open level baseline player with a semi-western forehand and a two handed backhand. She currently plays with the Babolat Pure Drive Roddick.
Karly: 4.0 baseline player currently playing with the Volkl Organix 10 Mid. She hits with a semi-western forehand grip and uses a two handed backhand.

Review date: January 2014. If you found this review interesting or have further questions or comments please contact us.
All content copyright 2014 Tennis Warehouse.