Dunlop Biomimetic 500 Racquet Review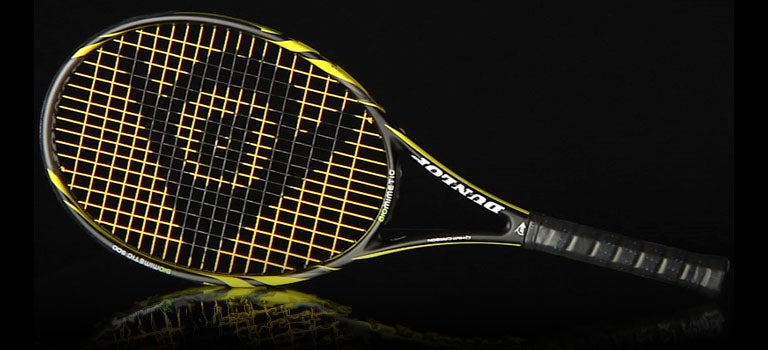 Dunlop Biomimetic 500 Scores
Comfort
71
Touch/Feel
75
Serves
65
Groundstrokes
75
Returns
76
Slice
77
Topspin
77
Volleys
77
Overall
73
Upsides
Control
Feel
Maneuverability
Great platform racquet for customization
Downsides
Light weight and flexible response results in low power
Summary
Overall, the Dunlop Biomimetic 500 excelled in both control and feel. From the baseline, the access to spin and accurate placement pleased our playtesters. The highlight of this racquet playtest came at the net, though. All of our playtesters enjoyed the maneuverability of the racquet, especially when hitting touch shots. An outstanding combination of spin and ease of placement stood out for our testers when serving, particularly on second serves. However, all of the testers struggled to create power on their first serves. The light weight allowed our playtesters to take fast swings at the ball, which was especially noticeable on returns. All in all, the Biomimetic 500 should be on your demo list if you're looking for mobility, control and feel.

It's hard to miss the Dunlop Biomimetic 500, with its striking black and yellow cosmetics. Beneath the flashy paint are the full line of Biomimetic technologies, all of which are inspired by nature. The Biomimetic 500 sports the sharkskin-inspired Aeroskin to improve aerodynamics, the honeycomb-like HM6 Carbon to absorb unwanted frequencies and enhance feel, and a tacky GeckoTac grip.
With the Biomimetic 500, though, it seems the cosmetics might even take a cue from nature, with its bee-like coloration. So we were curious, could we sting our opponents with deadly precision with the Biomimetic 500? Our playtesters took this racquet out for a month-long playtest to see how they could wield this new 500 when on the attack.
Groundstrokes - Score: 75
Most of our playtesters found the Dunlop Biomimetic 500 to have a lot of control, but little power, from the baseline. Brittany had some ups and downs when hitting groundstrokes. She said, "I experienced a lot of control and feel when hitting groundstrokes. I felt I could place the ball accurately, whether hitting a deep groundstroke or angled touch shot. However, I didn't receive as much power as I would have liked. I felt I really had to swing through the ball to get good pace."
"The racquet was really easy to swing and defend with on my groundstrokes," said Jose. "Since the racquet is really maneuverable I didn't have to adjust my game too much to make it comfortable for me. I would say the biggest adjustments were controlling the power level and getting used to the light weight of the racquet."
Suzie agreed. She said, "I had really good feel and control on my groundstrokes. The racquet was very maneuverable and easy to swing, but I didn't have as much power as I would have liked. I could place the ball accurately, which was nice, especially when I was on the run."
Chloe struggled a bit with the weight. She said, "Hitting my groundstrokes with this racquet were definitely a little more challenging because of how light the racquet is. I was able to hit my forehand pretty solidly with quite a bit of spin. However, I didn't feel like I could get as much depth with this racquet as I would have liked. Also, this racquet took some speed off my backhand side, and I felt a lot of vibration in my wrist and arm when hitting with it."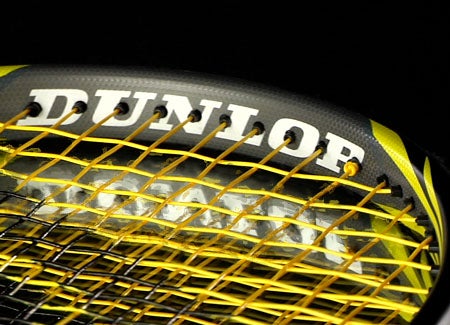 Volleys - Score: 77
Our playtesters were impressed with the Dunlop Biomimetic 500 at the net. Jose said, "Volleys were great. A maneuverable racquet at the net is a lot easier to use. The light weight of the racquet made it easier to execute reflex volleys."
Brittany said, "The volleys were a positive for me. I felt I had good maneuverability when reaching for volleys that had me stretching in both directions. Also, there was solid stability when I had to reflex volleys back off of harder or heavier passing shots."
"Volleys felt good with this racquet," said Suzie. "Again, the placement and feel were my favorite aspects. I could hit the drop shot angle well, but also stick the volley if I had to. It was nice having control up at the net, and I felt very confident with my overhead as well."
Chloe had mixed feelings. She said, "There was good maneuverability at the net because of the weight, and the open string pattern allowed for good access to spin and touch. However, it was a little uncomfortable in terms of the vibration I felt on my arm."
Serves - Score: 65
The racquet's performance on serve didn't hold up to the standards of our playtesters. Suzie had mixed feelings when it came to serves, saying, "The serve was not as powerful as I would have liked. I didn't get that extra pop that I'm used to, but I did have a great kick serve and could hit my wide serve really well. Again, the placement and feel were very good on my serve."
Brittany agreed, adding, "I loved the control and placement I received with the racquet, but I felt I had to put a little more effort in to hit flatter or with more power. I could really kick my second serve with a lot of spin and place it anywhere in the box, but I really had to swing through the ball to get good pace on my first serve."
Chloe struggled on the serve. She said, "This was probably my least favorite stroke with the racquet. I felt that it didn't give me the power that I can generate with other racquets, and my control on serve placement was not too great."
Lacking power on his serve was Jose. He said, "I didn't feel the same pop that I usually get from racquets. It seemed a little hollow. I had to really generate a lot of racquet speed to be able to generate the power that I was looking for."
Serve Returns - Score: 76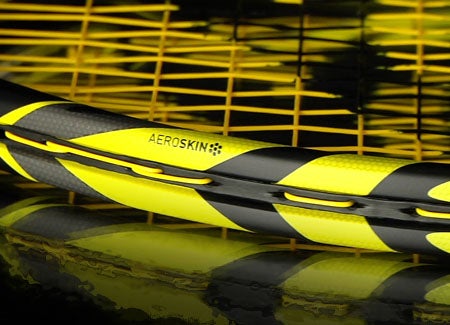 There was a range of opinions from the playtesters when it came to returns. Brittany was effective with returns. She said, "Since the racquet is on the lighter side at 10.3 ounces, I had a very easy time swinging fast through the ball. Whether it was a first or second serve return, I didn't have to alter my original return and could simply swing away with confidence."
"I enjoyed my serve return with this racquet because I could generate fast racquet head speed through the ball," said Chloe. "Again, I struggled with controlling the ball. I'm assuming it's due to the fact that I'm not used to using a head heavy racquet."
Finding confidence in her serve returns was Suzie. She said, "Normally, the hardest transition I have when I don't use my own racquet is hitting my serve return. I didn't have a problem with the Dunlop 500. In fact, I thought my returns were landing deep and with lots of control. If it was a hard first serve I would punch the return back, but on a second serve I would take a whack at it."
Jose had a different opinion. He said, "I had a difficult time returning fast or kick serves. The racquet just would not stay in my hand. I would say the racquet wasn't very stable at high speeds. Maybe adding a little weight would have helped."
Overall - Score: 73
Likes
Brittany - "I appreciated the control and feel I received from this racquet on groundstrokes and volleys."
Suzie - "My touch, feel and placement were the best with this racquet. I really liked knowing I could aim for the lines and hit a relatively good range of targets."
Chloe - "I liked the spin from the open string pattern that I could generate on my slices. I could also get good velocity on my forehand with the Biomimetic 500."
Jose - "The racquet was really maneuverable. It was easy to adjust from groundstrokes to volleys. I also like the HM6 Carbon that was added to the frame. You could really feel the racquet being dampened by the system."
Dislikes
Brittany - "I wish I received a little bit more power off my groundstrokes and serve."
Suzie - "I would have liked even more power."
Chloe - "I struggled with control because of how light the racquet is and because it's head heavy. I also didn't like the vibration that I kept feeling in my arm (it might be a little different for players without arm problems). "
Jose - "The racquet is too light, and there was not much feel or touch. The short handle made it uncomfortable for me to use my two-handed backhand."
Technical Specifications

Length
27 inches
69 centimeters
Head Size
100 square inches
645 square centimeters
Weight
10.3 ounces
292 grams
Balance Point
13.625 inches
35 centimeters
1pt Head Heavy
Construction
24mm / 25mm / 23mm
Composition
HM6 Carbon / Aerogel / Graphite
String Pattern
16 Mains / 18 Crosses

Babolat RDC Ratings

Score

Grade

Flex Rating
66
Range: 0-100
Swing Weight
311
Range: 200-400
Scores
(Scores are determined by averaging individual play test scores)
Brittany's Scores
Power
6.8
Serves
6.6
Control
7.8
Groundstrokes
6.9
Maneuverability
7.8
Returns
7.9
Stability
7.4
Slice
7
Comfort
7.3
Topspin
7.2
Touch/Feel
7.6
Volleys
7.8
Overall
7.2
Suzie's Scores
Power
6.6
Serves
7
Control
7.4
Groundstrokes
7
Maneuverability
7.9
Returns
7.4
Stability
7
Slice
6.9
Comfort
7
Topspin
7
Touch/Feel
7.3
Volleys
7
Overall
7.1
Chloe's Scores
Power
7.3
Serves
6.5
Control
7.5
Groundstrokes
8
Maneuverability
8
Returns
8
Stability
7.5
Slice
8.8
Comfort
7
Topspin
8.7
Touch/Feel
8
Volleys
7.8
Overall
7.5
Jose's Scores
Power
7
Serves
6
Control
7
Groundstrokes
8
Maneuverability
8
Returns
7
Stability
6
Slice
8
Comfort
7
Topspin
8
Touch/Feel
7
Volleys
8
Overall
7.3
Playtester Profiles
Brittany: Open level player with a semi-western forehand and a two handed backhand. She currently plays with the Yonex V-Core 100S.
Suzie: Open level player with a semi-western forehand and a two handed backhand. Suzie is an aggressive baseliner with flat shots. Currently plays with the Wilson K Factor KZen (customized).
Chloe: 5.0 baseliner with a semi-western forehand and two-handed backhand. Currently plays with a Babolat Pure Drive Plus Team.
Jose: 5.0 baseliner with a semi-western forehand with a 2 handed backhand. Currently using the Prince Exo3 Tour 18x20.

Review date: July 2011. If you found this review interesting or have further questions or comments please contact us.
All content copyright 2011 Tennis Warehouse.