The Liquidmetal 8 is a solid choice for players looking for a game improvement racquet offering plenty of control and some useful power. Designed to give the racquet more power, Liquidmetal is placed at the 10, 2, 4 and 8 o' clock racquet head positions in what Head calls Total Sweetspot Construction. Total Sweetspot Construction incorporates a corrugated construction to further increase stability in the racquet head. The Liquidmetal 8 is surprisingly comfortable for a racquet in the power end of the spectrum and provides a dampened feel during play. Easy to maneuver, the Liquidmetal 8 will benefit both players with short and medium swing lengths. From all areas of the court, we found the Liquidmetal 8 to be very stable for such a light racquet - helped by an almost even balance. Stronger improving players will find good control by adding more spin to their strokes with the Liquidmetal 8 - easily done thanks to the racquet's spin friendly stringbed. At net the racquet feels stable, controllable and very comfortable. Best suited to players at the 2.0-4.5 level.
Oversize Specs
Head Size:
112 sq. in. / 722 sq. cm.
Length: 27.25 inches / 69 cm
Strung Weight: 10oz / 266g
Balance: 4 pts Head Heavy
Swingweight: 328
Stiffness: 62
Beam Width: 28/26 mm
Composition: LiquidMetal Titanium / Graphite and Piezzo Electric Fibers
Power Level: Medium-High
Swing Speed: Moderate
Grip Type: HydroSorb
String Pattern:
16 Mains / 19 Crosses
Mains skip: 8T,8H
One Piece
No shared holes
String Tension: 54-64 pounds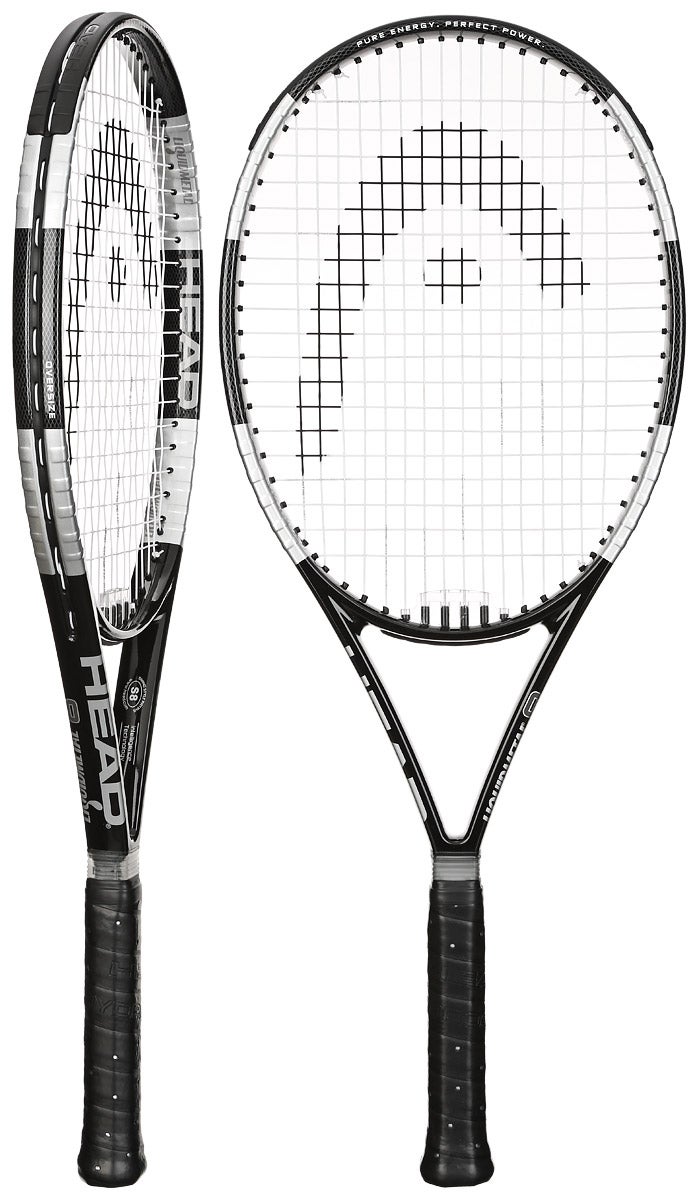 Similar Racquets
Light, comfortable, stable and powerful - what more could you ask for? The Ki 20 is a smooth playing racquet that deserves a test drive. Length: 27.5 inches, Strung Weight: 9.3 oz, Head Size: 110 in².
$159.99, Feedback
Other racquets from this series
Best Seller Offers good power without sacrificing control, along with a comfortable, dampened feel. Best suited to 3.5 to 5.0 players. 102 in² head, 27.25" length, 10.7 ounces. TENNIS Magazine Editor's Choice