The Biomimetic S 6.0 Lite is extremely maneuverable. With its 105 square inch head and open pattern, this one is packed with comfort. The near even balance creates more stability in the head, which limits racquet twisting against moderate pace. The extended length (27.25 inches) allows for faster tip speed. This combined with the low swingweight (295 RDC) makes for a very spin friendly racquet where pace can be applied at will. The light weight also comes in handy on serves, where this one whips powerfully through contact. The fast feel is helpful at net for reaction volleys and ending points. Best suited to 3.5-4.5 players in search of maneuverability and comfort.
Head Size:
105 sq. in. / 677.42 sq. cm.
Length: 27.25in / 69.22cm
Strung Weight: 10.1oz / 286.33g
Balance: 2 pts HL
Swingweight: 295
Stiffness: 69
Beam Width: 24.5mm / 26mm / 24.5mm /
Composition: Biofibre
Power Level: Medium-High
Stroke Style: Compact-Medium
Swing Speed: Medium-Fast
Racquet Colors:
White/ Black/ Silver
Grip Type: Viper Dry
String Pattern:
16 Mains / 19 Crosses
Mains skip: 8T 7H 9H
Two Pieces
No Shared Holes
String Tension: 52-62 pounds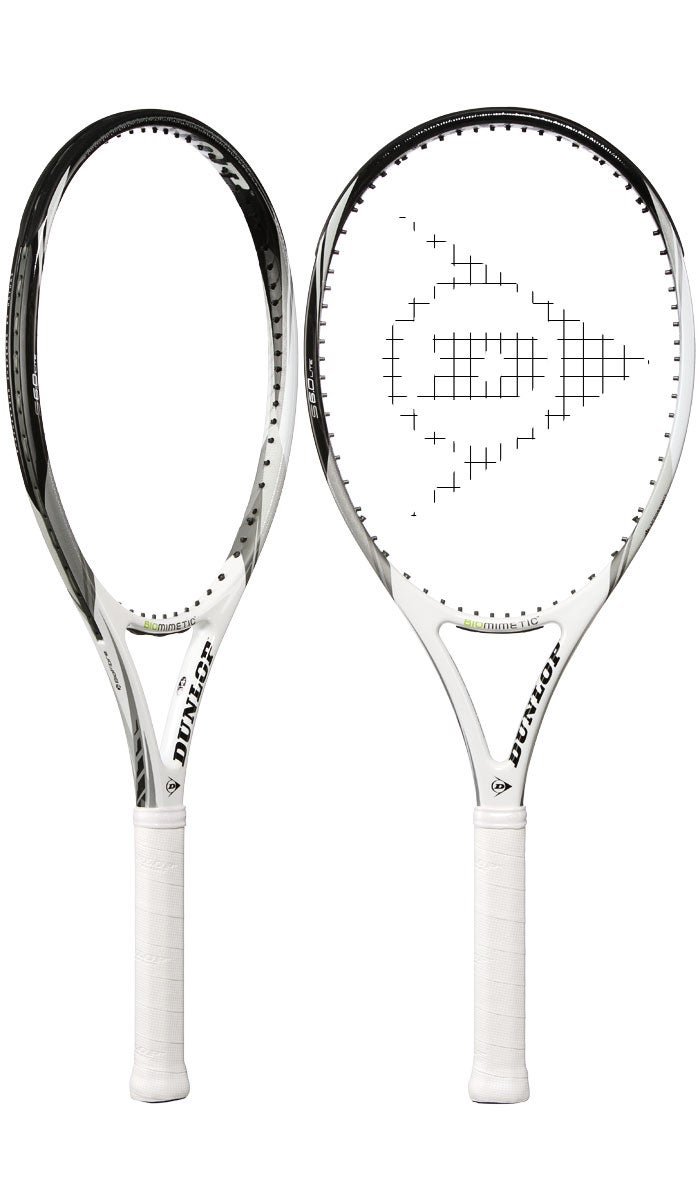 Similar Racquets

A powerful and spin-friendly racquet ideal for intermediate through advanced player levels. Offers a crisp and solid feel from all areas of the court. Length: 27.25 inches. Balance: 1 pt Head Light. Swingweight: 322 (RDC).

Prince Premier 105 ESP Racquets

Big comfort and power awaits! With its slightly extended length, this racquet will add some serious zip to your shots. Also has massive spin potential. String Pattern:14x16. Extended Length: 27.25 Headsize: 105 in².

$219.00, Feedback
Buy 2 or more for $209.00 each.


Boasting exceptional maneuverability and comfort, this extended length racquet provides surprisingly good control and very easy access to spin. Extended Length: 27.6". String Pattern: 16x19. Strung Weight: 10.1 oz.

$199.99, Feedback

Sale With its extended length and super open 16x15 string pattern, this racquet is a powerful spin monster. A great option for those looking to add some heavy spin to their game. Length: 27.5 inches. Head size: 105 in². String Pattern: 16x15.
Other racquets from this series

Dunlop Biomimetic S2.0 Lite Racquet

Sale Fast and precise, this spin friendly racquet offers great control on full swings. The compact 95sq.in head delivers a heightened connection to the ball. Standard Length. Strung Weight: 10.9oz. String Pattern:16x19.

$99.00, Feedback

Sale Light and spin friendly, this is an arm-friendly racquet with controllable power. Great option for beginners and intermediates. Headsize: 98 in². String pattern: 16x19. Strung weight: 10 ounces.

Sale A light racquet with a crisp and speedy response. Ideal for players with slow to medium stroke speeds who are looking for the control of a midplus headsize. Strung weight: 9.2 oz. Headsize: 100 in². Standard Length.

$99.00, Feedback

Dunlop Biomimetic S6.0 Lite Pink Racquet

New Updated with a stylish pink flare, this extended length racquet allows developing players to load the ball with pace and spin. The stability is pretty impressive for a light racquet. Length: 27.25 inches. Headsize: 105 in². String Pattern: 16x19.

$149.00

Dunlop Biomimetic S7.0 Lite Racquet

Best Seller Big power and total comfort! The S 7.0 Lite offers easy depth with impressive control for an oversize racquet. Give your tendons a vacation! Headsize: 110 in². Length: 27.25". Strung Weight: 10.1 oz.

$149.00

An extended length racquet offering maximum comfort and power, this is ideal for players with compact strokes. Offers a forgiving feel with some serious pop. Headsize: 115 in². Length: 27.5 inches.

$149.00, Feedback