One of the most popular selling Hyper Carbon models. Although light and maneuverable with a slight head heavy balance, the 5.3 Oversize is not as top-heavy as most other Hammer models. At 27.5 inches, it provides a little more leverage and reach than a standard length racquet, without impeding reaction to balls hit close to the body. Best suited to 4.0-5.0 level players with medium-full to full swings, the Hammer 5.3 Stretch racquet offers a nice combination of tempered power with control-oriented features. Doubles players may favor the Oversize because of the the power provided on serve with plenty of pop and forgiveness at net.
Oversize Specs
Head Size:
110 sq. in. / 710 sq. cm.
Length: 27.5 inches / 70 cm
Strung Weight: 9oz / 255g
Balance: 8 pts Head Heavy
Swingweight: 301
Stiffness: 70
Beam Width: 28 mm/25 mm Dual Taper Beam
Composition: 15% Hyper Carbon / 85% Graphite
Power Level: Medium
Swing Speed: Moderate-Fast
Grip Type: Cushion Aire Conform Grip
String Pattern:
16 Mains / 20 Crosses
Mains skip: 7T,9T,7H,9H
One Piece
No shared holes
String Tension: 53-63 pounds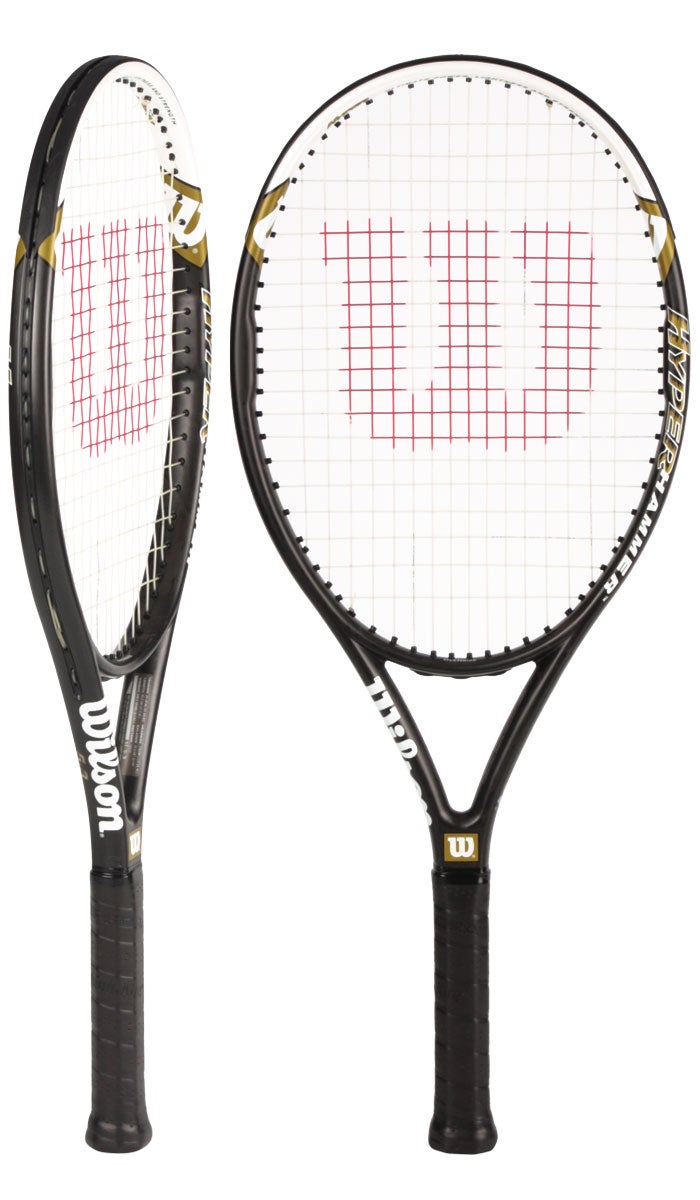 Similar Racquets

Prince Premier 115 ESP Racquets

Three words: Comfort. Power. Spin. This is a great option for 3.0+ players looking for a luxurious hitting surface that provides easy access to pace and spin. Headsize: 115 in². String Pattern: 14x16. Standard Length

$219.00
Buy 2 or more for $209.00 each.


The most powerful Ki racquet, the Ki 30 is a good fit for beginners to intermediate players who also seek comfort and maneuverability. Headsize: 117 in². Length: 27.5". Strung weight: 9.6 oz.

$179.99, Feedback

Sale A great choice for beginners seeking a game improvement racquet. The KZero is the lightest racquet in the K Factor line. Impressive power and control. Super oversize head: 118 in². Length: 27.5 inches.

$99.00, Feedback
Other racquets from this series
Wilson Pro Overgrip 3-Pack White
Sale Wilson's most popular overgrip is now available in colors. This quality grip enjoys a strong following both on the pro tour and with amateur players.
$5.95, Feedback