Head YOUTEK Innegra Speed 16x19 Racquet Review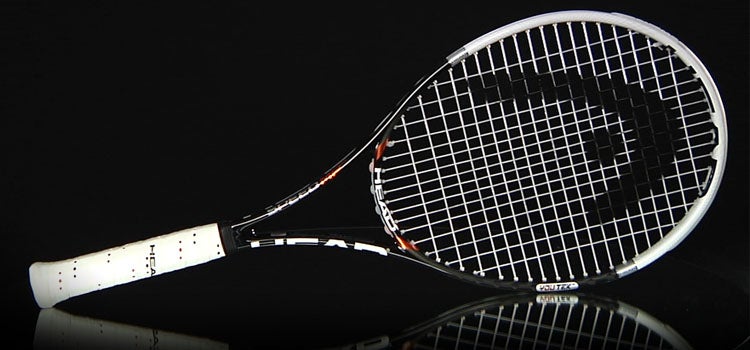 YOUTEK Innegra Speed 16x19 Scores
Comfort
76
Touch/Feel
77
Serves
74
Groundstrokes
74
Returns
73
Slice
80
Topspin
78
Volleys
78
Overall
76
Upsides
Maneuverable
Spin-friendly
Lots of control
Summary
In the end, our team had some mixed feelings about how the Head YOUTEK Innegra Speed 16x19 performed. Even with the added length our testers were struggling to hit deep, penetrating shots from the baseline. However, a couple of the playtesters enjoyed the maneuverability, which allowed them to hit some great angled shots. Targeting and access to spin were a plus, as our entire team noted how much they enjoyed the control and spin. Up at net, the mobility was an asset for hitting some sharp angled volleys. The lack of mass in the head was noticeable for most on first serves, resulting in a somewhat under powered response. Second serves were better, thanks to the open string pattern helping generate substantial spin on slice and kick serves. Overall, the racquet offers a light and fast player's racquet feel. Those looking to blow opponents off the court with power should consider adding some weight.

Upon first glance, one might assume that the only difference between the Head YOUTEK Innegra Speed 18x20 and the Head YOUTEK Innegra Speed 16x19 is the string pattern.
Take a closer look and you'll see that there are more differences than you would expect. The IG Speed 16x19 is 0.2 inches longer than its standard length counterpart. It also features a higher swingweight, despite being more head light.
What they do have in common is the newest Head technology, Innegra. This extremely tough and light material boasts the lowest density of any existing fiber. Used along with the existing d3o technology, Head claims vibrations are reduced by up to 17%.
How would this new offering from head perform on court? Our playtesters took the YOUTEK Innegra Speed 16x19 out for a month-long playtest to find out.
Groundstrokes - Score: 74
Our team of testers had some mixed feelings on how the Head YOUTEK Innegra Speed 16x19 performed. The racquet was a great fit for Ryan. He said, "I picked up this racquet and immediately felt comfortable at the baseline. I was able to hit balls back on the rise and with pace, while my control never suffered. I really liked how the racquet was compatible with my typical stroke, and that I was able to keep the ball deep in the court on almost every shot. I hit with more of a flat stroke typically, so I tend to judge the spin potential of a racquet by my backhand slice. The racquet was great at allowing me to hit some nasty slices that still penetrated the court. Anyone who hits with a ton of topspin should be happy with this pattern as well."
Jason had his ups and downs. He said, "It definitely took some time to acclimate to this extended length racquet, but once I got dialed in I found nice power and control when I hit the sweetspot. When I hit shots hit outside of the sweetspot I could feel a significant drop in power. Slice shots were nice though. I felt like I could knife some slices. My favorite shot to hit was probably down the line. Cross-court shots were more difficult for me as I couldn't produce the angle I typically do with my own racquet. Control was very solid off both wings."
Suzie struggled. She said, "Groundstrokes were my least favorite part about this racquet. My balls were landing much shorter than normal, and I couldn't get the ball past the service line. I think this could be because the racquet is heavier and head light, while my Wilson KZen is much lighter and head heavy. I was not pleased with my control using this racquet, and felt like my placement was off a bit."
Kana had similar sentiments, saying, "With the new Innegra upgrade, the racquet felt stiffer than the previous version. It took a few hits to get adjusted. I noticed the depth of my shots was shorter because the racquet was low powered. Once I adjusted I could swing away on both sides without sacrificing control. I could easily execute winners and had great control with my angles. Hitting dead on in the sweetspot felt extremely solid, but it wasn't as forgiving as I would have liked when I hit a little bit off center."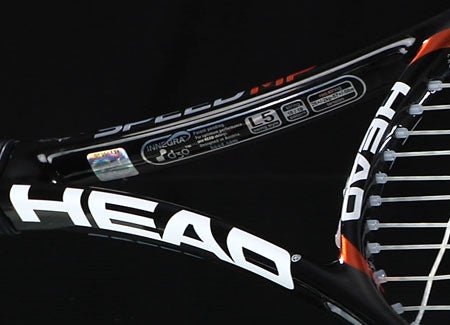 Volleys - Score: 78
When it came to volleys, our playtesters noticed a high level of maneuverability with the Head YouTek Innegra Speed. Having a ton of success up at net was Suzie. She said, "I liked the racquet the most when I was at net. I felt a lot of consistency with it when hitting volleys. The racquet felt maneuverable, and allowed me to hit a clean ball, especially with placement and angle volleys. My angle volleys were more accurate than ever and I felt like I had control with all my shots at net."
"The added length was nice for getting that little extra pop on overheads, but I found the racquet wasn't ideal for me up at net," said Jason. "Because I struggle with consistency, I noticed torsional instability when I didn't cleanly hit a volley."
Ryan was more impressed. He said, "I liked being at the net with this racquet. I felt very confident that my volleys would have good depth and have decent bite. The racquet was very maneuverable without losing any stability. I performed well at the net with the IG Speed. The weight and balance combination really allowed me to excel in approach shots and net play."
Not able to find a happy medium was Kana, who said, "The racquet felt a little too stiff for me when I was at net. It also fluttered a bit when I would get caught out of position and hit outside the sweetspot. I couldn't find the middle ground to get the touch I wanted."
Serves - Score: 74
The open string pattern and extended length added extra spin to our testers' serves. Suzie was serving well. She said, "My serves felt solid with this racquet. I was able to place the ball wherever I wanted. I felt like my kick serve had extra height on it and was a tougher ball to return than normal. However, my first serve was not as powerful or as big as I would have liked."
Jason got great spin. He said, "With this racquet I felt the ideal serve for me to hit was a slice serve. I noticed great bite on the ball with my slices. Although I don't hit kickers much, when I did the result was great. Targeting was pretty decent, and I especially liked it for hitting serves out wide."
Kana focused in on her service motion. She said, "I was struggling with my first serve because I'm used to more of a flat approach. I really had to kick up at it so it wouldn't drop into the net. Although, when I could get my flat serve to go over, it was extremely effective. I felt comfortable with my second serve, as it seemed to kick up a little more since I was really trying to go up at it more than my first."
Having trouble finding his rhythm was Ryan. He said, "I could never really get in a good groove serving with the IG Speed, which was disappointing after it performed so well in other categories. For some reason I struggled to hit serves as effortlessly as I can with other racquets, and I really had to work hard to get pace and position on the same serve."
Serve returns - Score: 73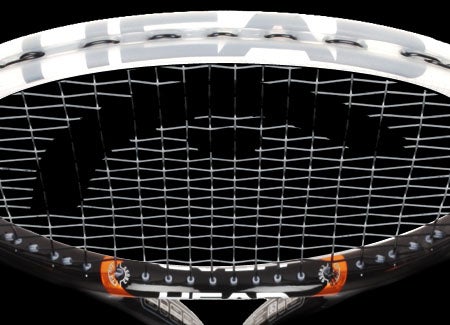 The racquet lacked the mass and weight that our testers needed to return with consistent depth. String setup was key for Jason. He said, "I found myself consistently landing my returns short with this racquet. I had better results when I put in a multifilament string, but my shots were still well short of the baseline. In order to get any depth I really had to make a conscious effort to take a full swing and get plenty of clearance over the net."
Kana agreed, adding, "I felt a little sporadic when it came to serve returns. Because the racquet was low powered my shots weren't as effective, as they were falling short a lot. It left me in a vulnerable position, so I had to pop them up a little higher at times just to achieve the depth I wanted."
Ryan had better results. He said, "Returns were fine. I didn't notice the racquet twisting or getting pushed around by big serves. I could always get the racquet into position with enough time to hit a decent return."
Having to adjust her normally aggressive return game was Suzie. She said, "The serve return was difficult for me. Normally I like to hit an aggressive return if possible, but all my returns were landing short, and I was automatically defending. However, I realized if I could return the ball at an angle I could create a better opening and get back to my style of play."
Overall - Score: 76
Likes
Jason - "The control off the ground and spin potential."
Ryan - "Great spin potential, control and court penetration. The grip on this racquet did not seem as rectangular as previous models."
Kana - "I liked the overall control, especially on my angles."
Suzie - "I liked my touch and slice with this racquet. I had more finesse than usual and thought I could place the ball on the short angles very well."
Dislikes
Jason - "It was torsionally unstable on shots hit outside the sweetspot."
Ryan - "Serving with the same power as with other racquets was a challenge."
Kana - "It was a little too stiff for my liking."
Suzie - "I did not like how short my groundstrokes were and how I did not have as much power as normal. Being an aggressive player, this hurt me in points where I would normally attack. I felt like I started the points already defending."
Technical Specifications

Length
27.2 inches
69 centimeters
Head Size
100 square inches
645 square centimeters
Weight
11.6 ounces
329 grams
Balance Point
12.85 inches
33 centimeters
6pts Head Light
Construction
21mm Straight Beam
Composition
Graphite/d3o/Innegra
String Pattern
16 Mains / 19 Crosses

Babolat RDC Ratings

Score

Grade

Flex Rating
65
Range: 0-100
Swing Weight
320
Range: 200-400
Scores

(Scores are determined by averaging individual play test scores)
Ryan's Scores
Power
7.5
Serves
7.5
Control
8
Groundstrokes
7.8
Maneuverability
8
Returns
7.8
Stability
7.7
Slice
8.2
Comfort
8
Topspin
8
Touch/Feel
8
Volleys
8.2
Overall
8
Kana's Scores
Power
6.8
Serves
7.2
Control
8
Groundstrokes
7.8
Maneuverability
7.6
Returns
7.2
Stability
7.6
Slice
7.4
Comfort
7
Topspin
7.2
Touch/Feel
7
Volleys
7.2
Overall
7.4
Jason's Scores
Power
7
Serves
7.5
Control
7.8
Groundstrokes
7.3
Maneuverability
7.8
Returns
7
Stability
7.4
Slice
8
Comfort
7.5
Topspin
8.1
Touch/Feel
7.6
Volleys
7.5
Overall
7.5
Suzie's Scores
Power
6.9
Serves
7.5
Control
7.3
Groundstrokes
6.7
Maneuverability
8
Returns
7
Stability
7.7
Slice
8.2
Comfort
8
Topspin
8
Touch/Feel
8
Volleys
8.2
Overall
7.3
Playtester Profiles
Ryan:4.5 baseliner with a Semi-Western Forehand and a two handed backhand. Ryan currently plays with a customized a Wilson Six-One 95 BLX.
Kana: Open level baseliner with a western forehand and two-handed backhand. Currently using a customized Volkl V1 Classic.
Suzie Open level player with a semi-western forehand and a two handed backhand. Suzie is an aggressive baseliner with flat shots. Currently plays with the Wilson K Factor KZen (customized).
Jason: 4.0 baseliner with a semi-western forehand and two handed backhand. Currently using a Boris Becker Delta Core London.

Review date: May 2011. If you found this review interesting or have further questions or comments please contact us.
All content copyright 2011 Tennis Warehouse.